CGA October 2021 Exam Schedule
Dear Participant, 
This is to inform that the October 2021 examination schedule has been published. Please confirm your exam entry with exam form and relevant fees by 24th September 2021.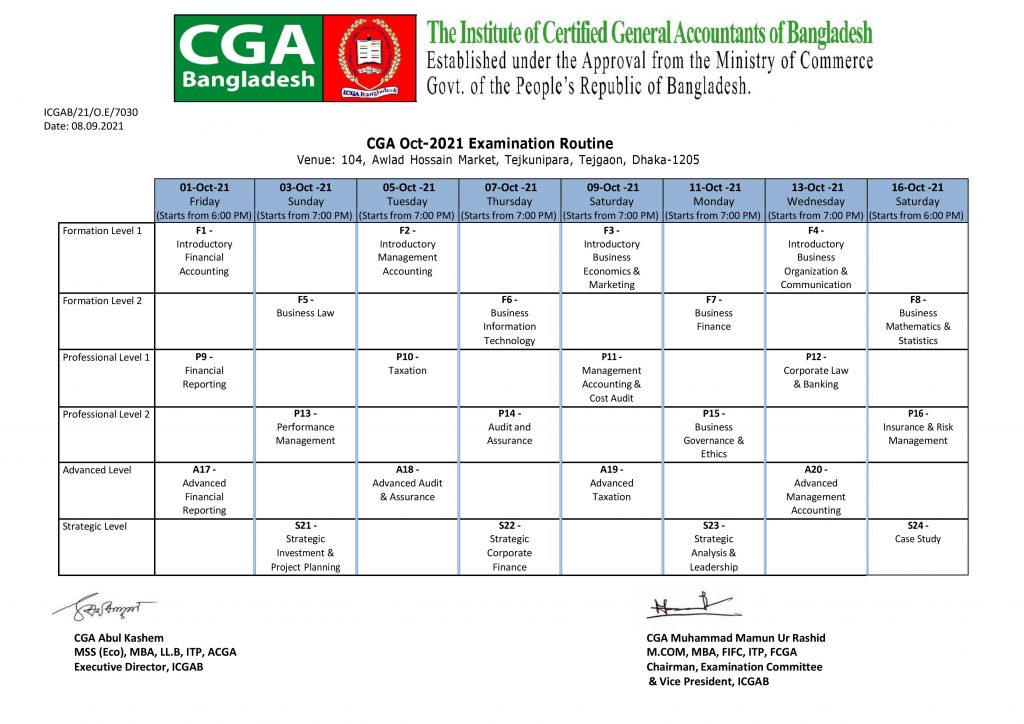 Participants may complete the exam entry by emailing the filled out exam form to icgabangladesh@gmail.com with a subject line "CGA Oct-21 Exam Entry" and paying through Bkash/SSL Gateway/Bank Deposit. CGA Office is open for the exam entry procedure.
You are requested to contact Mr. Mahmudul Hasan (Accounts Officer) (+8801521540865) for any issue related CGA fees.
Regards
CGA Abul Kashem
MSS (Eco), MBA, LL.B, ITP, ACGA
Executive Director